Carbyne

and Priority Dispatch
Carbyne has teamed up with Priority Dispatch to provide video to ProQA customers. Both companies are committed to modernizing the emergency response industry. Adding video capabilities to the ProQA platform is a major step forward for the industry.
Increase Situational Awareness: Live video helps dispatchers gather faster and more accurate information by giving them eyes on the scene.

Responder Safety : Get a direct video view of the incident or event via a mobile device without an app

Faster Time to Market: Delivered as a cloud-native service, an infrastructure build out is not required. Can be up and running within a matter of days
Better ROI: The cloud solution allows a quick and efficient installation with ongoing updates reducing the cost of maintaining, updating, and upgrading your system.
Data Protection: Carbyne consistently delivers product updates and enhancements with security built in delivered from a secure government grade cloud.
If you would like to learn more about how to enable video in your ProQA deployment, please contact us.
About the

Solution
Video to ProQA, powered by Carbyne
For the first time, video calls will be standardized into the emergency response protocols of the International Academies of Emergency DispatchTM available through Priority Dispatch's ProQA platform.
Used by more than 4,000 emergency call centers, Priority Dispatch's ProQA platform will now have enhanced life-improving capabilities through the use of video, providing unparalleled situational awareness to first responders in times of crisis.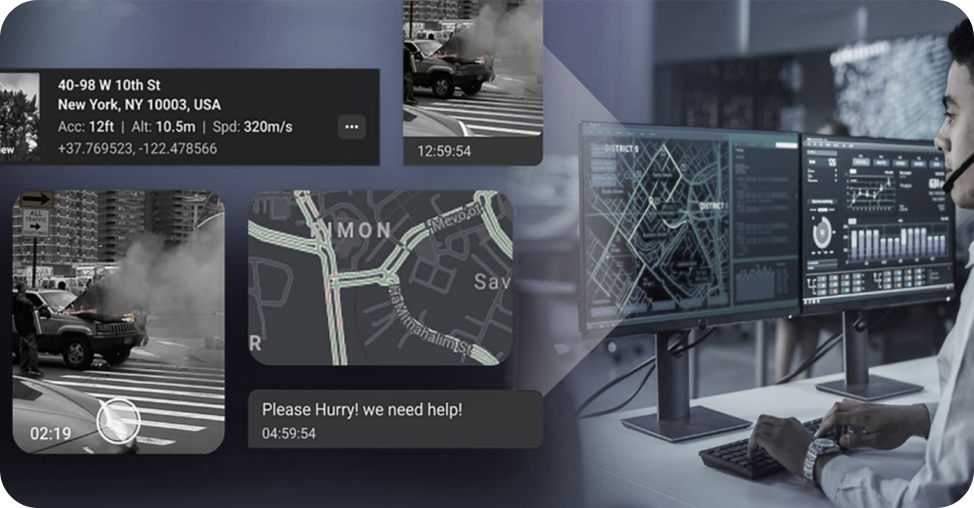 Powered

by Carbyne

Carbyne ECaaS is the engine behind Video to ProQA, Powered by Carbyne. Carbyne's Emergency Communications as a Service (ECaaS) enables live video, voice, messaging, and real-time location from individuals calling 9-1-1, empowering responders to arrive at the scene better prepared to manage emergency response incidents and improve outcomes.
"Streaming video to 9-1-1 centers has the potential to revolutionize emergency response. By providing emergency dispatchers with real-time visual information, we can help them make more informed and efficient decisions. This is a game-changing advancement that has the power to transform the way we respond to crisis situations."
Dr. Jeff J. Clawson, Founder of IAED.
Location Updates Per year
1.5 Minutes Live Video Shared Per Year